Socialize your Saturdays
Saturday, Jul 13, 2019 @ 9:00pm
Event Description
Socialize your Saturdays!  OC's hottest Party is at Rumba Room Live. Join us and Indulge yourself at OC's premier nightclub.
Want to elevate your nightclub experience?  Reserve a VIP Bottle Service Area and let us take care of the details. Birthday and Celebration packages are available!
Please call (657)999-7900 or (562)665-3034 for additional information
Free Admission before 10pm with Approved Guest List Request Only
$20 General Admission all night.
**Admission Fee Subject to Change Without Notice**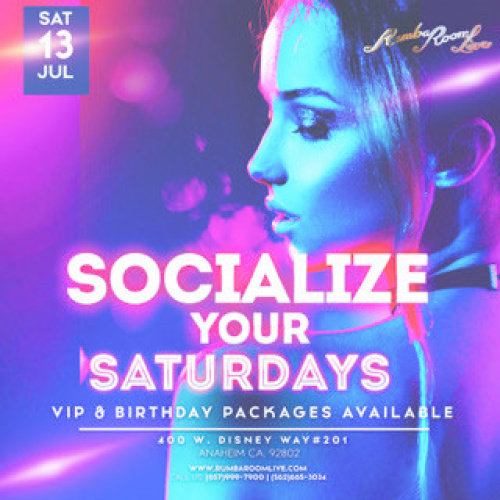 Rumba Room Live
400 West Disney Way 201Anaheim, CA 92802
Get Directions